Vaporesso Forz Tank 25 Ireland
FORZ Tank 25 Vaporesso. Rugged to Go Everywhere. Sub-ohm tank which work with GTR coils 0.15ohm Mesh 60W-80W (Pre-installed) and 0.4ohm 40W-60W Mesh as a spare. 2ml tank which you can fill from the top.


FORZ Tank 25 parameters:
• Diameter: 25mm
• Height: 57.5mm
• E-liquid capacity: 2ml
• Thread type: 510 thread
• Color: black rubber


Fiberglass Plastic & Soft Rubber
• Stable and Reliable
• Reinforced Shockproof Structure
• Excellent Insulation
• Enhanced Heat Resistance
• High impact and Tensile Strength
GTR Coils
GTR coils platform brings the brand new sub-ohm vaping experience consistently, with the anti-bacteria organic cotton, a larger airway, and an updated leak-proof structure, making each puff an impressive one.
Easy refilling system
Just unscrew the top of the tank and refill the liquid
How to fill
Top E-liquid Filling: The e-liquid can easily be filled by unscew the top cap. Please let the tank stand for 5 minutes, so the cotton can be saturated with juice before using.
Note:
1. Please don't add e-liquid into the air pipe.
2. Please don't overfill and make sure the e-liquid level is between 10%-90%.
3. Please first drip a few drops of e-liquid directly into the wick of the coil to make it fully saturated before first use.
4. Please use proper PG/VG ratio liquids for this type of tank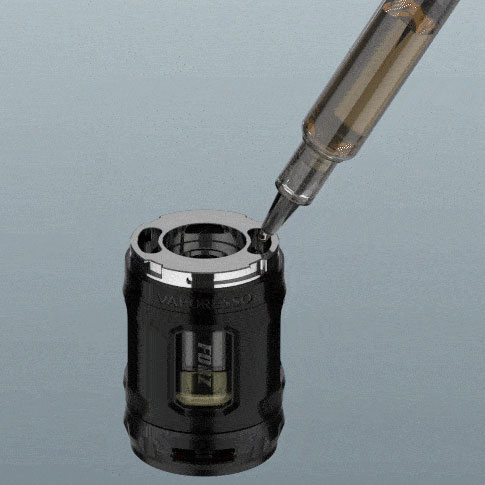 How to fit / exchange coil
1. Unscrew the thread base from the tank;
2. Lever the used coil by screwdriver, and pull it out;
3. Install a new coil to the tank;
4. Re-attach the thread base.
5. Screw the clearomizer onto your battery.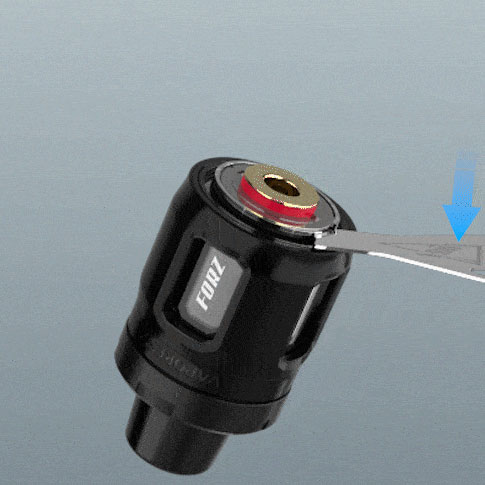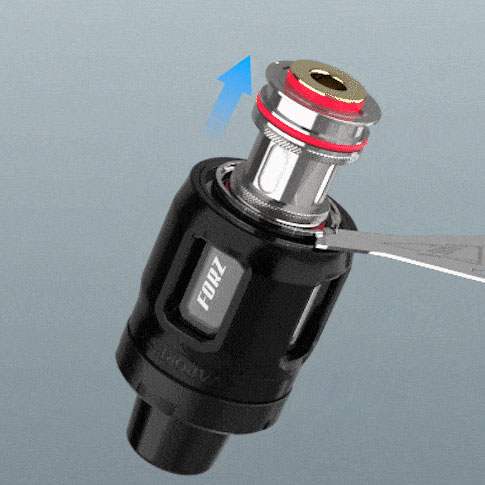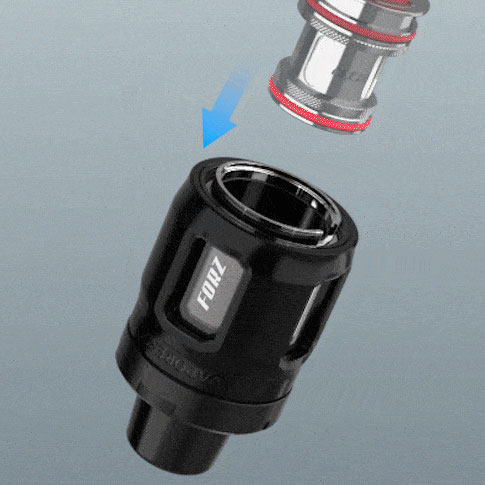 FORZ Tank 25 content:
• 1 x FORZ TANK 25 (2ml)
• 1 x GTR 0.15Ω MESH Coil (pre-installed)
• 1 x GTR 0.4Ω MESH Coil (in box)
• 1 x Glass Tube
• 4 x O-ring
• 1 x Screwdriver
• 1 x Drip Tip Cover
• 1 x User Manual