Description
Innokin Prism Apex Tank Ireland
A quality and simple tank for MTL vaping? Innokin has a Prism Apex tank for you, with which you can enjoy very pleasant mouth to lung vaping. Tank for factory made heating heads has a metal construction with a transparent body, thanks to which you have a practical overview of the remaining capacity of e-liquid. As an MTL tank, it does not need a very high volume and thus offers a standard 3ml, which you can easily refill through the filling hole after unscrewing the top of the Prism Apex tank.
Together with the Innokin Prism Apex tank, you will also find two heating heads in the package. These are improved T20S heads with mesh coils that offer improved flavor delivery and more vapor compared to the previous version. Thanks to the mesh coil, the heating head has an almost immediate heating and the e-liquid soaked in the cotton evaporates evenly. With the heads, you will enjoy a looser mouth to lung hits, which can be regulated by precisely adjusting the airflow at the base of the tank.
Package contents and parameters
1x Innokin Prism Apex Tank
1x Innokin Prism S Mesh 0.9Ω
1x Innokin Prism S Mesh 0.8Ω

Package contents and parameters may still be specified.

Dimensions: 42mm x 18mm
Volume: 3ml
Thread: 510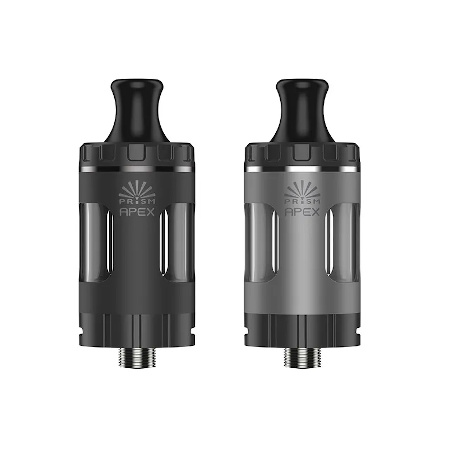 Filling
Just unscrew the top of the tank and you can comfortably fill the Prism Apex with up to 3ml of your e-liquid.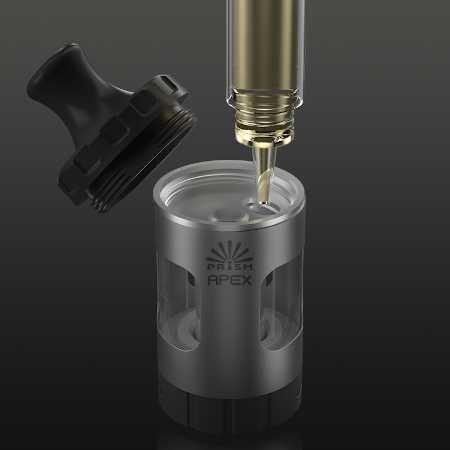 Heating head
Heating heads with a mesh coil offer instant heating, even vaporization and great flavor properties. With the heads included, a more relaxed mouth to lung vaping awaits you.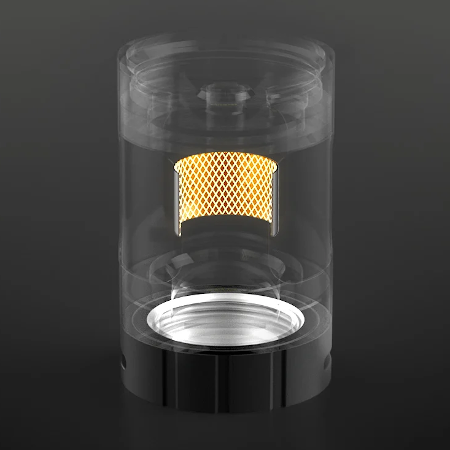 Airflow
By turning the ring on the base, you can achieve exactly the type of draw that suits you best.
Which Coils Are Compatible?

The coils compatible with the Innokin T20s Tank are the Innokin Prism S T20S Coils.