Aspire Feedlink Revvo Squonk Kit (Includes 1 x 18650 Battery FREE)
€55,00

€55,00

Save €20
Tax included.
Shipping
calculated at checkout.
---
---
The Aspire Feedlink Revvo vape kit, is Aspire's first venture into squonk vaping. The kit is comprised of the Feedlink Mod and Revvo Boost Tank. This vape kit is powered by a single 18650 vape battery (included). This is a semi-regulated device that draws power directly from the battery and is intended for advanced users only.
The Feedlink has a reassuring weight to it thanks to the robust alloy construction and has been designed with ergonomics in mind; featuring a pistol grip that suits both left-handed and right-handed vapers. The squonk bottle included has a 7ml capacity and is easy to squeeze for quicker filling. The mounted LED acts as a battery life indicator and flashes if an issue occurs.
This is a semi-regulated device, much like a mechanical mod the Feedlink draws power directly from your battery and the power applied will be determined by the resistance of your coil and charge level of your battery. Unlike conventional unregulated mods it has inbuilt safety features, including: automatic cut off, short circuit protection, overheat protection and battery reverse protection.
The Revvo Boost is a 24mm vape tank, with a 2ml fill capacity. This updated version of the Revvo is bottom feeding and has been designed for use with the Feedlink. It features adjustable top airflow and a large Delrin drip tip for increased cloud, flavour and heat dissipation.
The Revvo Boost uses Aspire Revvo Coils available in both 0.1 Ohm and 0.14 Ohm resistance, for a sub ohm vaping experience. These stove top coils provide a faster and even heat compared to standard coils.
TO CHARGE, YOU NEED AN EXTERNAL BATTERY CHARGER AVAILABLE SEPERATELY
Contains:
1 x Aspire Feedlink Mod
1 x Aspire Revvo Boost Tank
2 x Revvo Coils (0.1 Ohm and 0.14 Ohm)
1 x Spares Kit
1 x User Manual
Features:
Semi-Regulated Device
Squonk Kit
Squonk Bottle
Requires Single 18650 Battery
Fixed wattage
2ml Tank
Bottom Fill
24mm Diameter
Important information about sub ohm vaping:
This device is intended for sub ohm vaping. Sub ohm vape kits require a greater amount of knowledge and experience to use safely. They use specially designed coils that register below 1.0 Ohm resistance, for use at higher wattages. These kits will also feature advanced modes that require a knowledge of vaping to be used correctly.
We recommend that when sub ohm vaping, you do not use an e-liquid that has higher than a 6mg nicotine strength, this will be too harsh on the throat. Sub ohm vaping produces more vapour and because of this, an increased throat hit. You should kits like this with a high VG e-liquid, that is 60% VG or higher.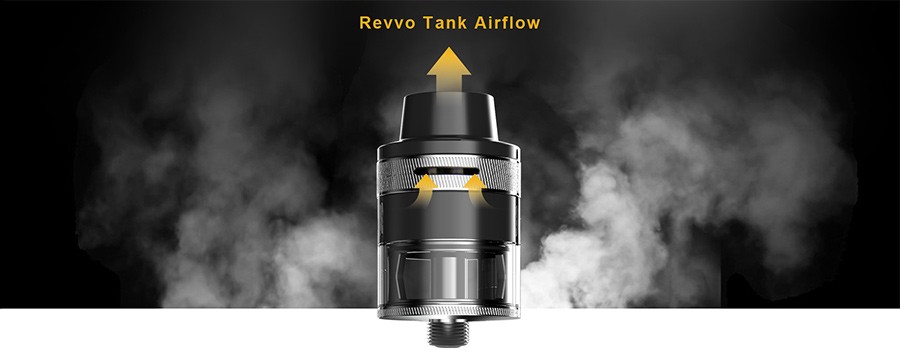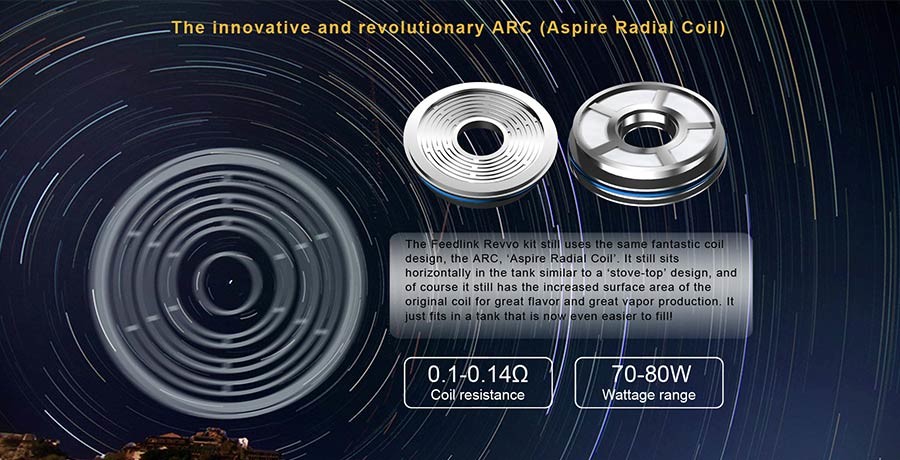 ---
We Also Recommend